About the 4th Annual Genocide Awareness Campaign:
Our campaign started off as a simple online photo campaign, commemorating the genocide in Srebrenica. Four years later, our campaign has reached hundreds of thousands of people through virtual events and commemorations in Boston and Cambridge areas. This year, our campaign is bigger and stronger than ever before. The following events are included in our campaign this year:
* 5/1/16- Project Bread: Walk for Hunger – Team: I Walk for Prijedor and Srebrenica
*5/21/16-5/31/16- Online Photo Campaign: Worldwide White Armband Day
*6/4/2014- 3rd Annual Prijedor (Bosnia) Genocide Remembrance Day Commemoration: White Armband Day
*7/1/16-7/11/16- Online Photo Campaign: 4th Annual ROAR for Justice…Srebrenica Genocide Remembrance Day
* 7/11/14-Srebrenica Genocide Anniversary Commemoration:  "STO TE NEMA?" MONUMENT
In order to organize these incredibly meaningful events, we need YOUR help to us cover the costs below! Please make a small contribution and spread the word. Your donation is tax deductible! Note that we have ZERO overhead cost, as our organization is run soley by a small, passionate group of volunteers.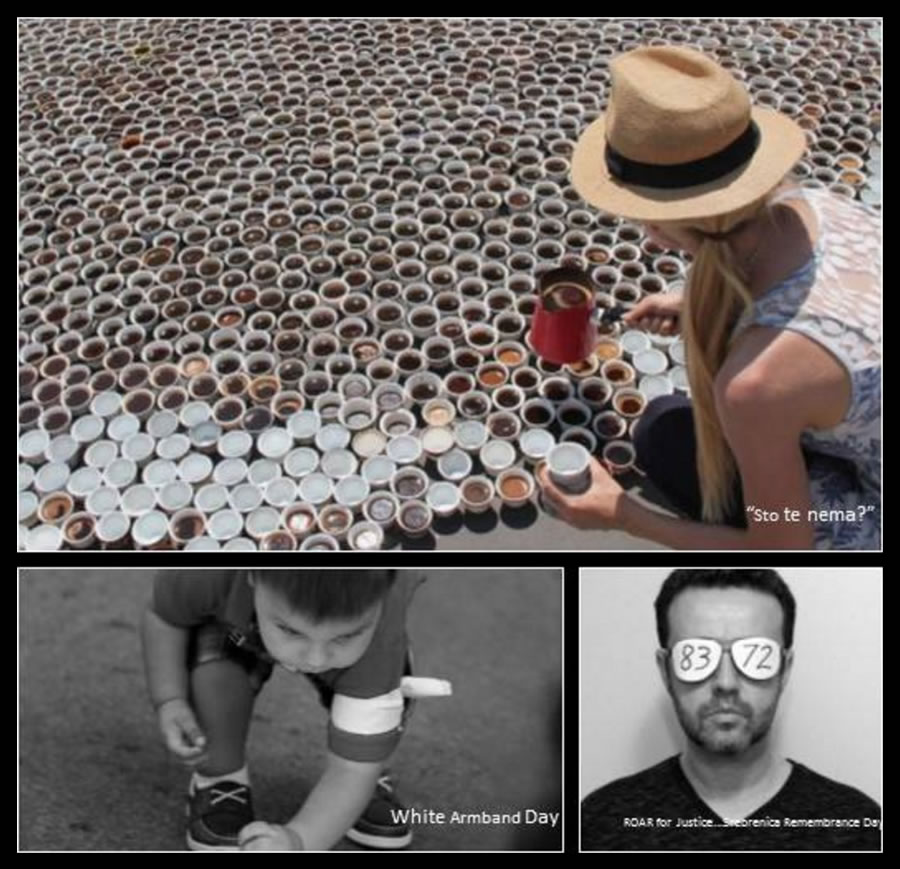 BUDGET OUTLINE
-"Sto te nema?" Monument – $2964
-Online Photo Campaign: Worldwide White Armband Day – $100
-Online Photo Campaign: 4th Annual ROAR for Justice…Srebrenica Genocide Remembrance Day – $100
-3rd Annual Prijedor (Bosnia) Genocide Remembrance Day Commemoration: White Armband Day – $450
-MISCLLENIOUS – $186
-GRAND TOTAL = $3800